Snail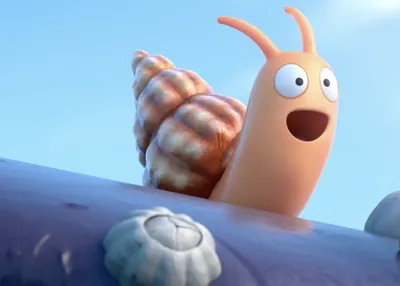 A brave and adventurous mollusc, Snail longs to escape her rock and explore the world. Though tiny in size, Snail's courage and determination are huge, and she thinks of a creative way to pursue her exciting dream.
It's not long before Snail's clever tactic works, attracting the attention of the majestic Whale. Hitching a lift on great big humpback's tail, Snail is so amazed and overwhelmed by the size and beauty of the natural world that she starts to feel small and vulnerable. Though being the feisty creature that she is, Snail continues her voyage and rescues Whale when he gets into a sticky situation.
Whale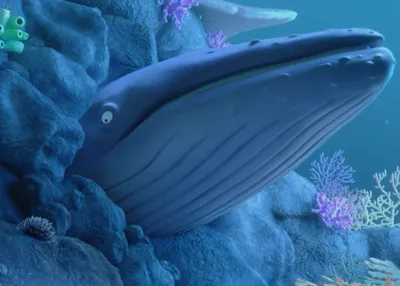 Whale is a generous and caring mammal who loves to explore the open ocean, travelling from the cold southern pole to warm tropical climates. His adventurous personality is much like that of the tiny and brave Snail, which is why he is intrigued by her ad for a lift around the world.
He offers Snail a ride on his tail and shows her the beauty and wonders of planet earth. The pair soon become best friends, and despite her sudden insecurities and travel sickness, Snail will stop at nothing to help the much-loved Whale when he becomes beached on a bay.